Volatility Expected Ahead of Major Bitcoin and Ethereum Options Expiry Day
Both the bitcoin (BTC) and ethereum (ETH) markets could be in for some extra volatility as options contracts worth more than BTC 88,000 (USD 923m) and ETH 460,000 (USD 157.6m) are set to expire this Friday, analysts warned once again, while the previous large expiration failed to move the market.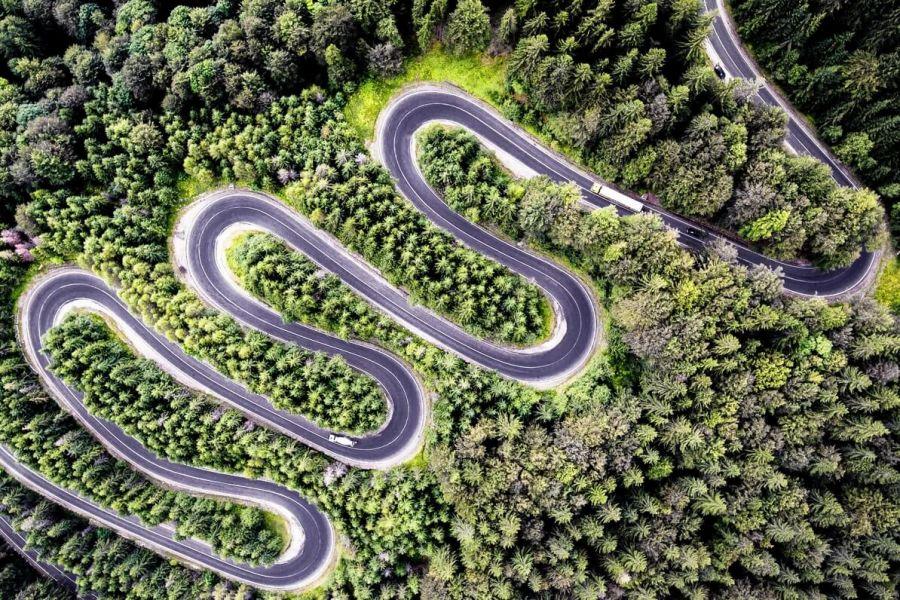 According to crypto derivatives exchange Deribit, the coming Friday marks an even bigger expiry date than August's record of BTC 65,000 in options contracts, with a large majority of the contracts held on Deribit.
Meanwhile, as noted by crypto research firm Coin Metrics in its latest State of the Network report, the day will also be significant for ETH options, with Friday being the largest such expiry day for ETH on the exchange.
"This event will likely add additional volatility to price action throughout the week, as traders look to hedge exposure on these positions, work out of them, or possibly take action in the spot market in anticipation," Coin Metrics said about the ETH options expiry.
Data from crypto analytics firm Skew also confirms the warning from Deribit, although Skew uses a slightly larger overall figure for the bitcoin options market, with contracts worth BTC 88,100 set to expire on Friday, according to this data provider.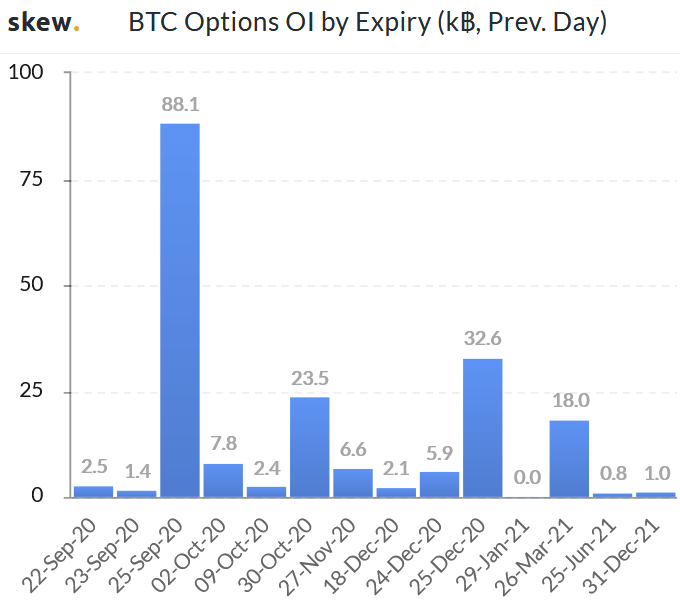 Similarly, data from Skew also shows how Friday will be a big day for the ETH market, with options worth over ETH 460,400 set to expire across exchanges.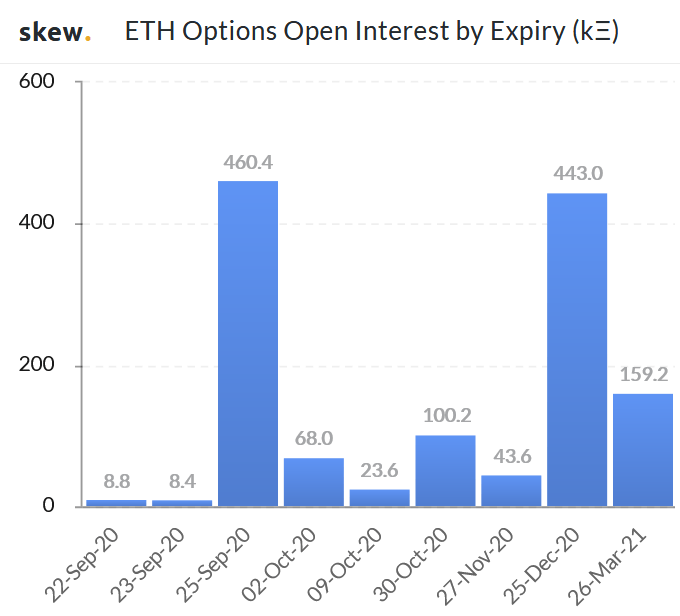 During previous major bitcoin options expiry days, however, little happened in the spot market. A good example of this occurred on June 26 this year, touted in advance as "the largest options expiry in history" with contracts worth BTC 74,000 expiring, when the bitcoin price mostly stayed within a USD 100 range, between USD 9,100 and 9,200.
Deribit is by far the largest player in the bitcoin options market, representing 73% of the open interest in the market yesterday. The exchange is followed by CME, which is typically seen as representing more institutional traders, and the retail-focused OKEx, with 14% and 6% of the market, respectively.
The major options expiry day comes as crypto analytics firm Skew said that the bitcoin options market has now grown to USD 100 million "almost every single day." The current level is up from about USD 2 million per day when Skew first started tracking the market, the firm said in a Twitter post today.
At the time of writing (17:45 UTC), BTC was almost unchanged in a day, trading at USD 10,482. The price was down by 3% in a week. ETH was also unchanged today, trading at USD 342, while its price dropped by 7% in a week.