How's Ethereum Doing In the Shadow of Bitcoin?
In the past couple of weeks (dare we say, months?), all eyes have been fixed on Bitcoin. A lot has been going on around the world's most popular cryptocurrency, with talks about ETFs, calls for regulation, as well as constant chit chatter about the famed 'institutional money' moving in – these are just some of the reasons why bitcoin has been stealing the limelight lately.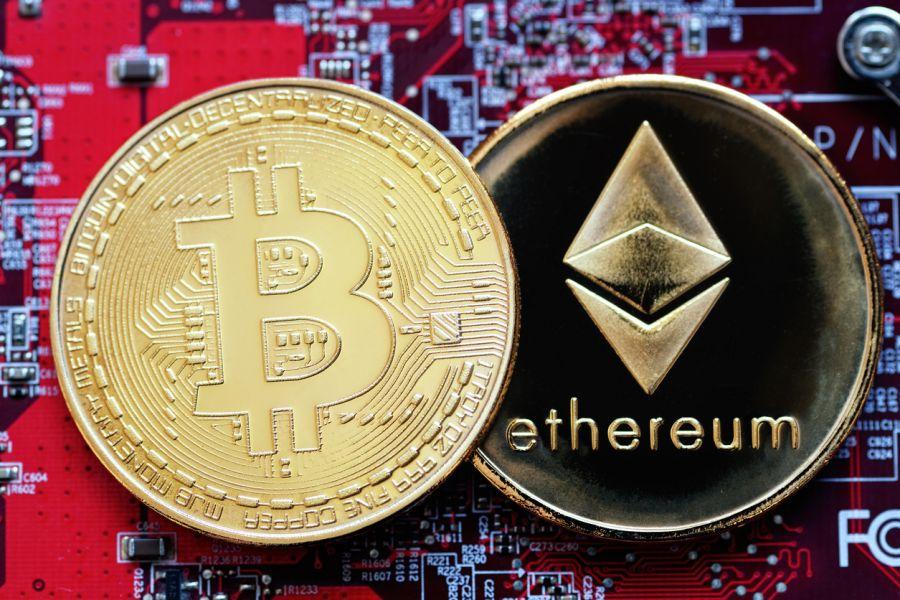 At the same time, bitcoin's little brother Ethereum, once considered the best candidate for The Flippening, is now in the shadow of his older sibling's fame. With prices on a downfall in the last three months (from 833 USD in early May, to 479 USD at the time of writing), problems with scaling and consequently, transaction prices, some are starting to turn their backs on Vitalik Buterin's brainchild.
Ethereum price chart: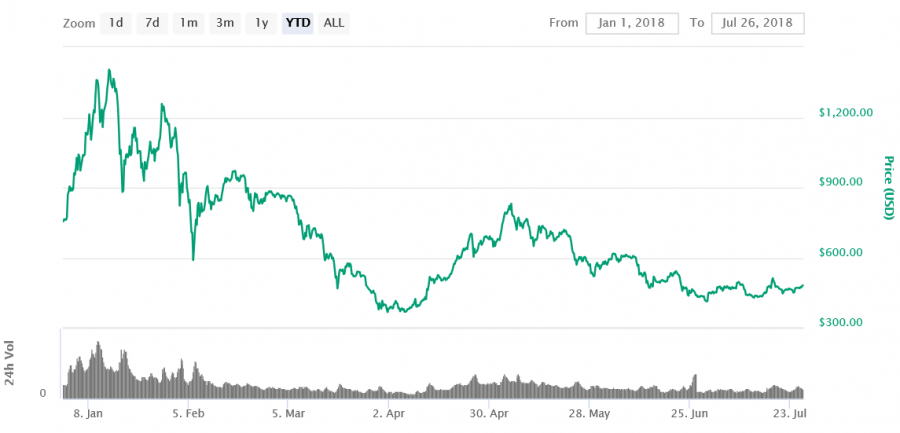 With voices betting against Ethereum growing louder, the community stands firm, believing in the project and in the people on it, and behind it.
So, what is going on, exactly?
Tetras Capital, a New-York based crypto hedge fund, has shorted ether. It argues that "the market and technology is still far too immature", that "ETH lacks the crucial characteristics required for a dominant store of value (SOV)", that Ethereum has issues on "both technical and decentralization fronts", as well as that the "commoditization of capital raising is already eating away at the main source of genuine ETH demand". Long story short, "current price is still significantly overvalued", it concludes.
Tech startup Socialcast, as well as Hidden Hand Capital, are also jumping on the same bandwagon. The argument – the network's inability to handle more than 15 transactions per second.
"Ethereum has an incredible talent pool of developers," Forbes cites Tim Young, founder of Hidden Hand Capital. "In the long term, I think they'll solve a lot of scaling challenges. But in the short term, there's a disconnect between the price and underlying technology."
Alex Sunnarborg, the founding partner of Tetras, agrees, saying, "Just because something is a good idea doesn't mean it's a good investment."
But that's just one side of the coin. CoinFund, and its founder Jake Brukhman, disagrees, saying Ethereum is seeing "a ton of improvements" and that transactions will speed up in due time. "As a blockchain technology, Ethereum still remains the largest ecosystem of technologies, tools and developers."
The voice of the community
Reddit, as usual, is boiling over with discussions. The community disagrees with ETH sceptics, saying other networks don't have scaling issues because they don't enjoy the adoption Ethereum is currently seeing. You need people, if you want the network to be clogged, right?
"This reasoning for shorting could be applied to any coin," one commenter stated. Another reminded the community that a similar thing happened a year ago, when ETH's price fell from 420 USD to 130 USD.
"So accumulate, HODL and relax. The herd will come stampeding back, not a matter of if, but when."
Meanwhile, a survey of 1,200 readers of Coindesk, a news website, in Q2 showed that majority of respondents were positive about the state of Ethereum.