Ethereum to the Moon: USD 2,500 in 2018, Analyst Says
Ethereum could rise from its current price of USD 680 to USD 2,500 and make 2018 its record-setting year, a financial consulting firm has predicted.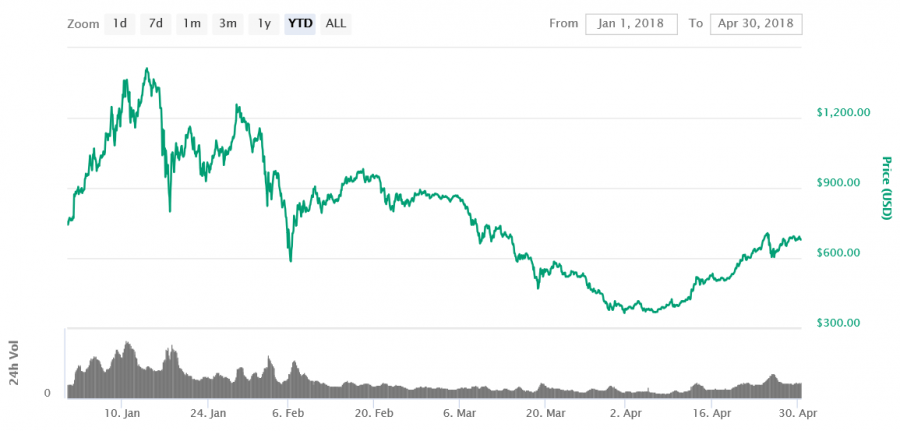 Nigel Green, founder and CEO of deVere Group, stated in an email to MarketWatch that once the price of Ethereum hits USD 2,500 by the end of 2018 it will increase further in 2019 and 2020.
"This general upswing will be fueled by three mains drivers. First, more and more platforms are using Ethereum as a means of trading. Second, the increased use of smart contracts by Ethereum. And third, the decentralization of cloud computing," he added.
Regulation is inevitable in his opinion, but it will bring greater investor protection and long-term confidence in the market. At the time of this report, Ethereum's market value was USD 67.4 billion.
Green is openly bullish on cryptocurrency in general. On Wednesday, he stated on his website, "Current market activity indicates that the major cryptocurrencies are set for another considerable surge in prices gains in the near future. What's fueling this current rally in crypto prices? There are several key motivators. These include the growing integration with and adoption by major banks and other financial institutions."
As previously reported, a Thomson Reuters survey showed that more than 80 financial firms, ranging from hedge funds to banking giants, are now considering trading digital currencies within the year. As Green points out, "Another key reason for the rally is that there's a growing awareness of the need and demand for digital, global currencies in a digitalized, globalized world."