Ethereum Leaves Bitcoin in the Dust This Week as Whales Accumulate
Ethereum (ETH), the second most valuable digital asset by market capitalization, has seen a wave of buying over the past 24 hours and past seven days, leaving bitcoin (BTC) in the dust behind it.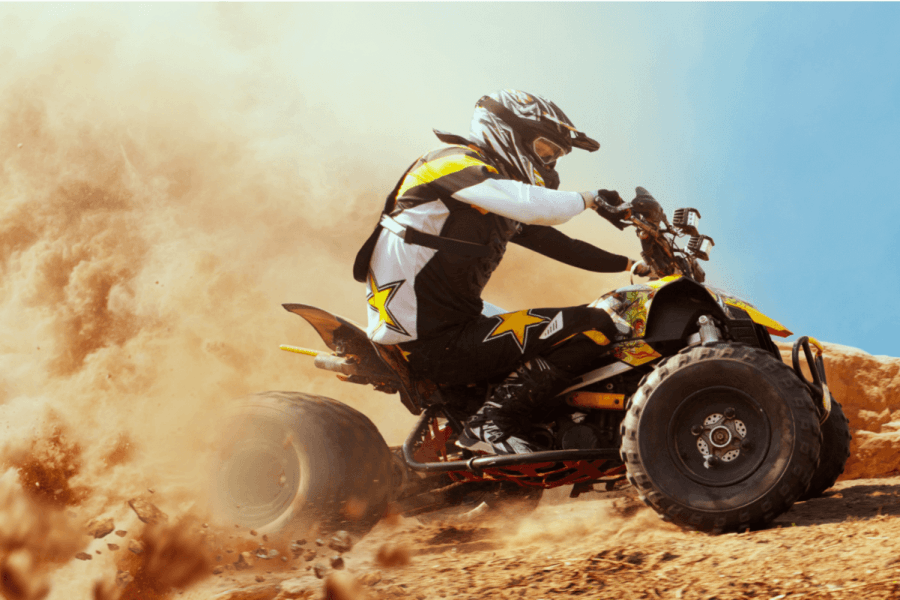 As of press time on Tuesday (11:55 UTC), ethereum was up by more than 13% over the past 24 hours, trading at a price of USD 174 per token. Bitcoin, meanwhile was up almost 5% to a price of USD 7,431 per coin during the same time period.
Also, ETH performed better in the past week and 3 months, while BTC outperformed ether in the past month and past 12 months.

The latest surge for ETH comes as blockchain analysis tools developed by analytics firm Into The Block show a more bullish sentiment surrounding ethereum than for bitcoin.
Most notably, the so-called "concentration of large holders" has increased, and is now showing a positive change of 0.26%. As usual, accumulation of coins by the largest holders – often referred to as whales – is seen as bullish for the price, pushing the "Summary" indicator of the on-chain sentiment into "bullish" territory.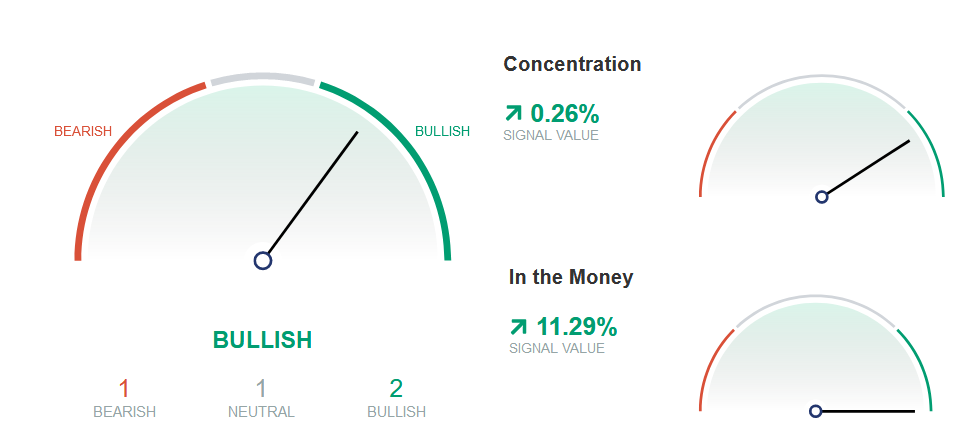 Despite the positive accumulation of coins by large ethereum holders, however, the same metric indicates a negative value of -0.04% for bitcoin, indicating slight bearishness by the largest investors in the bitcoin market.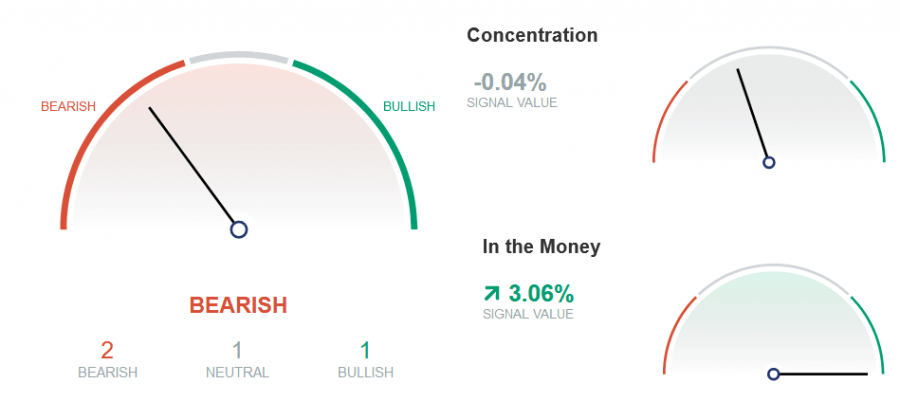 From a technical analysis perspective, ethereum is also looking relatively strong at the moment, although some resistance can be found around the USD 190 level, which is the level the price was at just before the major market crash on March 12.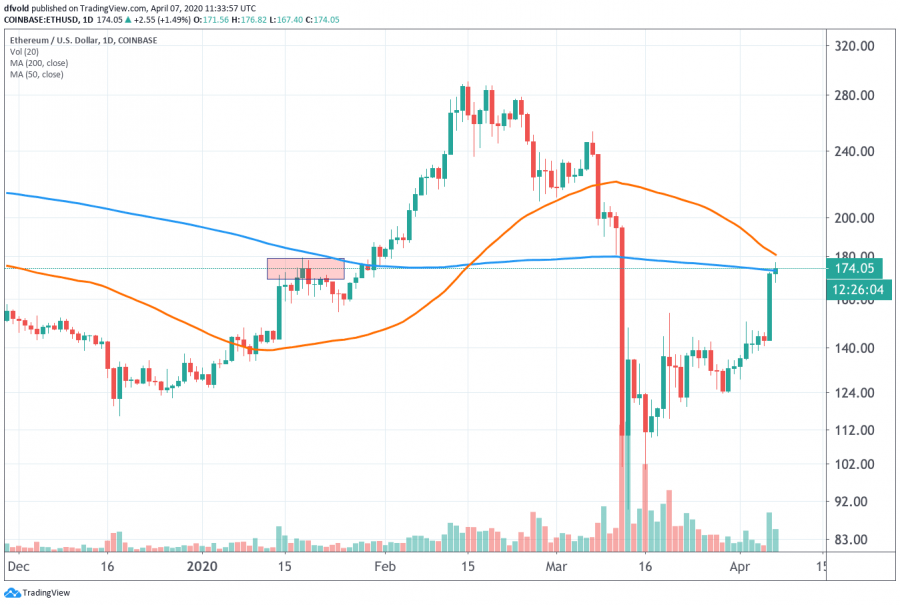 Counting from the low of USD 90 that was reached on March 13 – the day after the market saw its biggest crash – ethereum has now risen roughly 93%, and almost recovered all of its losses from the ugly sell-off. Meanwhile, BTC is up c. 76%.